alarm_on Autumn Sales
Valid until
Functional Training Foldable Magnetic Fitness Curved Treadmill Evilseed
visibility
other people are looking at this product right now!
card_giftcard All the prices include VAT
ProduceShop Price:
€509.95
Save €380.00
Estimated delivery date:
Availabile from
help_outline
The delivery date is estimated and may vary in case of unforeseen circumstances.
Fully secure payment methods
Free shipping until Tuesday
Return within 14 days
Order fullfilment within 24 hours
Safe and appropriate packaging
Brand New Product
Buy this product with:
Do you love running outdoors but the winter cold, the excessive summer heat or the various family or work commitments make you lose the desire to train? Don't despair, with the Evilseed magnetic folding treadmill you can practice healthy sport from the comfort of your home and run at your own pace and frequency!
Considered one of the best space-saving sports equipment dedicated to cardio-fitness by the Leonardo brand, the Evilseed magnetic folding treadmill allows you to run naturally as if you were outdoors and to achieve perfect physical shape in the comfort of home . Due to its simple, compact structure and the absence of an electric motor, the Evilseed magnetic treadmill is very suitable for physical activities such as light running or walking uphill, all excellent exercises for toning and slimming the body as well as within everyone's reach, even for those who are advanced in age. Unlike the classic electric treadmill, the sliding of the roller under your feet, and consequently the speed adjustment, is determined solely by the thrust that you yourself will go to exercise with your legs: in fact, the carpet will only move when you start walking on it. or run on it, and your legs will be the only force that will slide the ribbon forward. The curved shape of the mat will not only stimulate more muscle groups, but will allow you to run in a more ergonomically correct manner than a motorized treadmill, thus burning even more calories. The absence of the motor also means that the Evilseed magnetic treadmill is much lighter and more manageable so that you can easily move it from one room to another also helped by the wheels under the platform. Thanks to the practical folding system, you can also easily store it in confined spaces occupying only 26 centimeters of depth. On the central arm you will have a console with integrated display to view the different parameters of the session, such as distance, time elapsed, speed, estimated calories burned, and you can also place your smartphone to walk or run at a pace of music.
Evilseed is one of the cheapest folding magnetic treadmills on the market, and it is a product you can bet on even without an excessive budget: with its versatile dimensions combined with the sporty design it will satisfy your desire to walk whenever you want !
ProduceShop selects only the best products for each category based on qualitative and aesthetic characteristics with the aim of distributing on the market only items that fully satisfy the needs of its customers.
Technical features:
Dimensions when open: 68 x 121 x 112.5 cm (width, depth, height)
Closed dimensions: 68 x 26 x 131 cm
Walking area: 40 x 120cm (width, length)
Non-motorized magnetic treadmill for longer duration
No power supply required
Self-adjusting speed thanks to magnetic resistance
Fixed platform without non-adjustable inclination
Running mat equipped with 8 shock-absorbing cushions for a pleasant, safe and friction-free workout
Curved tape for greater involvement of the muscles of the whole body
Console with display to view time, distance, speed, calories with smartphone holder
Small footprint thanks to the resealable system
Lock to fold it and store it vertically in complete safety
Easy transport thanks to the 2 wheels
Suitable for walking, light running, trekking and sprint and high intensity intervals (HIIT)
Ideal for burning more calories and improving cardiovascular and cardiorespiratory skills
Black with yellow inserts
Max capacity: 150 kg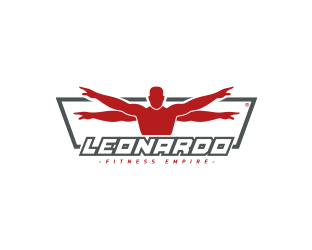 Data sheet
Compositions

PP

Height (cm)

112

Width (cm)

68

Depth (cm)

121

Models

EVILSEED

Coloration

Black

Ean13

7630377903302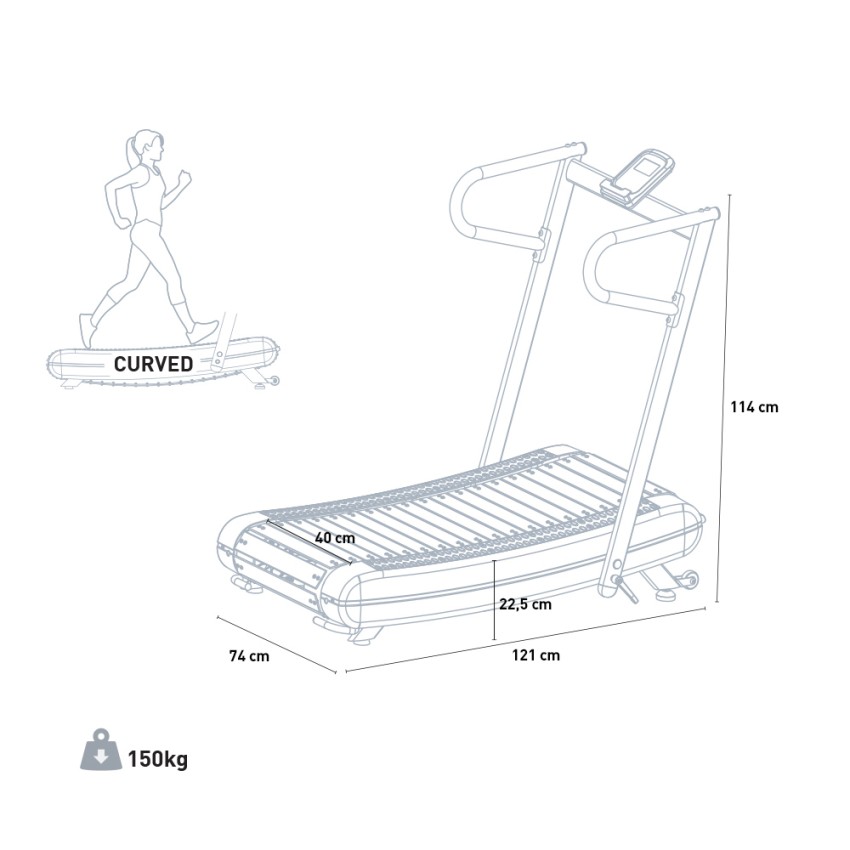 Ask for free consulting with our architects and interior designers!
ProduceShop Personal Designer is composed by a team of architects and interior designers that offer their expertise to help you choose your next indoor and outdoor furniture
According to your requests, we will offer you a free consultation. This service is offered to maximize your satisfaction!


You buy? ProduceShop rewards you!
Discover the features of ProduceShop Cashback now!
The ProduceShop Cashback balance is accumulated for each purchase. You place an order and we generate a voucher worth 3% of your last purchase.
Every time you make a purchase, your balance is updated in your Personal Account for 6 months. If after 5 months you still haven't used it, we will send you a reminder, so that you can use it as soon as possible (and before it is cleared).
You can use your ProduceShop Cashback balance of up to 30% of the value of your cart, for orders up to 200 euros, and 50% for orders over 200 euros. Let's take an example: you have accumulated a balance of 120 Euro, and your next purchase is 200 Euro in total; then 50% of the cart value (100 Euro) will be used. The rest will remain available in your account for future purchases.
However, please note that the use of the ProduceShop Cashback balance cannot be used in combination with other discount codes, vouchers and customised offers.
Try it now!
Is the product out of stock and you missed the opportunity to buy it?
Don't worry, starting today you can pre-order the desired item at the promotional price you see online right now.
What is a pre-order?
Pre-ordering allows you to reserve a product easily and without inconveniences.
It allows you to order an item, to avoid checking every day if it is back in stock.
As soon as the product is in stock, we will proceed with the shipment to your home or place of choice.
When will the pre-order payment be charged?
You will be charged for the full amount on the same day as the pre-order.
When will I receive the product?
With a pre-order, you will have priority on receiving the product, so you will be the first on the list to receive it as soon as it is back in stock.
You will also have the certainty of paying today's discounted price and, above all, of securing the "free transport" promotion in case of changes in the future (price increases, promotions expiration, etc.).
Can I purchase pre-order products together with other items, in a single order?
Of course, yes, by choosing one of the two options below:
a) Single delivery: We will only deliver your entire order when all items are available. In this case you can easily add pre-order products and available products to your basket.
b) Multiple deliveries: We will deliver the available products first and then ship the ones in pre-order when available. In this case, we advise you to create two separate orders: one for the items that are immediately available and one for the items available for pre-order.
How can I pre-order?
You can pre-order by simply filling in the form below and our customer care will take care of the rest
2 other products in the same category: