alarm_on Autumn Sales
Valid until
Square Table 70X70 Coffee Bar Restaurant Hotel central base Horeca
visibility
other people are looking at this product right now!
card_giftcard All the prices include VAT
ProduceShop Price:
€119.95
Save €90.00
Estimated delivery date:
Availabile from
help_outline
The delivery date is estimated and may vary in case of unforeseen circumstances.
Fully secure payment methods
Free shipping until Tuesday
Return within 14 days
Order fullfilment within 24 hours
Safe and appropriate packaging
Brand New Product
Our square table with rounded edges Horeca is the design element that you were looking for to create a cozy atmosphere and make your rooms and locations warm and welcoming.
It is perfect for modern clubs, restaurants or pubs but can wonderfully fit in a classical living room with wooden furniture to create a contrast look suited to any kind of style. This piece shows a wonderful design, high sturdiness and high customizability thanks to several possible combinations between table top and support colour. Practical and easy to clean, Horeca is ideal for bars, pubs, restaurants, hotels and public places; its minimalist and modern design make it adaptable to any kind of interior design while capable of fulfilling all your needs and wishes.
The modernly reinterpreted base is entirely made of steel to ensure solidity and sturdiness to both the structure and the flat surface, even in the case of professional intensive use. Moreover the surface is highly resistant to scratches, corrosion and wear.
If you love a modern design or you prefer to combine different materials, colours and finishes, our square table Horeca will definitely do the trick.
Technical Characteristics square Table Horeca:
Table top measures: 70x70 cm
Height: 75 cm
Plate thickness: 2.5 cm, coating of MDF
Weight: about 20 kg
Base: steel
Suitable for indoor use
Design: 100% Made in Italy
Available variants: white surface and steel base, black surface and steel base, white surface and varnished white steel base, black surface and varnished black steel base, wood effect surface and varnished black steel base
Solidness and sturdiness, perfect in case of professional intensive use
All raw materials are of high quality in compliance with current regulations
The product is suitable for use indoors or in covered outdoor areas not exposed to weathering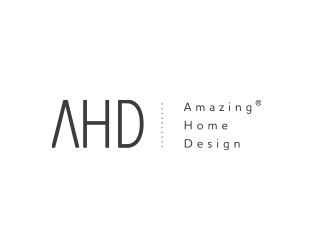 Data sheet
Compositions

MDF

Height (cm)

74

Width (cm)

70

Length (cm)

70

Coloration

Multicolore

Table shape

Square

Ean13
Specific References
ean13

7640179393881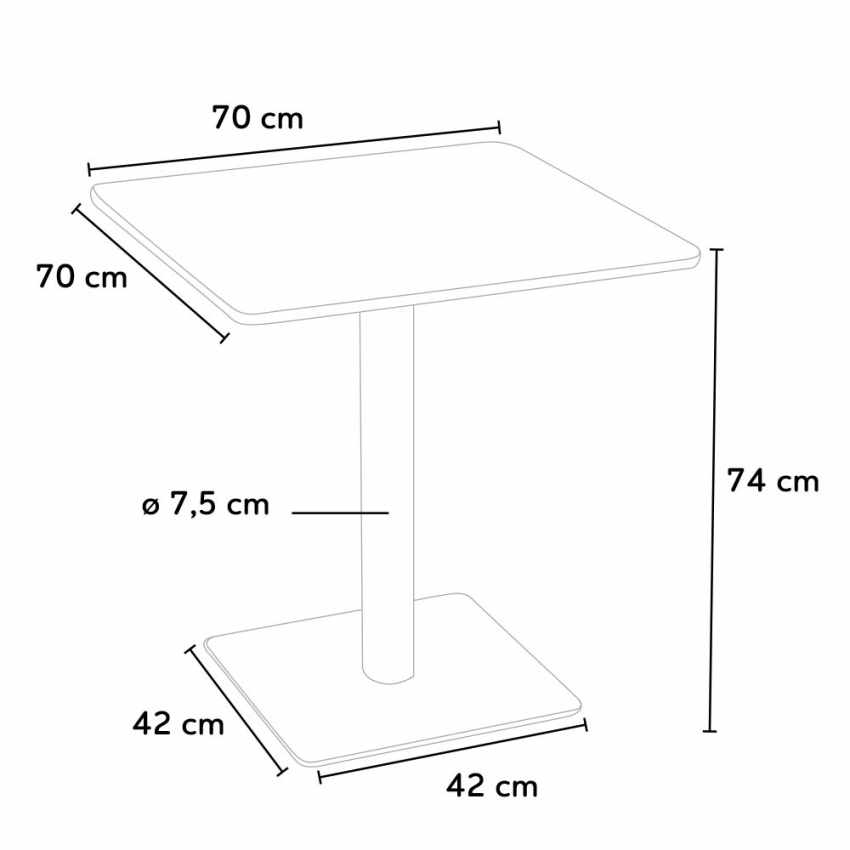 Ask for free consulting with our architects and interior designers!
ProduceShop Personal Designer is composed by a team of architects and interior designers that offer their expertise to help you choose your next indoor and outdoor furniture
According to your requests, we will offer you a free consultation. This service is offered to maximize your satisfaction!


You buy? ProduceShop rewards you!
Discover the features of ProduceShop Cashback now!
The ProduceShop Cashback balance is accumulated for each purchase. You place an order and we generate a voucher worth 3% of your last purchase.
Every time you make a purchase, your balance is updated in your Personal Account for 6 months. If after 5 months you still haven't used it, we will send you a reminder, so that you can use it as soon as possible (and before it is cleared).
You can use your ProduceShop Cashback balance of up to 30% of the value of your cart, for orders up to 200 euros, and 50% for orders over 200 euros. Let's take an example: you have accumulated a balance of 120 Euro, and your next purchase is 200 Euro in total; then 50% of the cart value (100 Euro) will be used. The rest will remain available in your account for future purchases.
However, please note that the use of the ProduceShop Cashback balance cannot be used in combination with other discount codes, vouchers and customised offers.
Try it now!
Is the product out of stock and you missed the opportunity to buy it?
Don't worry, starting today you can pre-order the desired item at the promotional price you see online right now.
What is a pre-order?
Pre-ordering allows you to reserve a product easily and without inconveniences.
It allows you to order an item, to avoid checking every day if it is back in stock.
As soon as the product is in stock, we will proceed with the shipment to your home or place of choice.
When will the pre-order payment be charged?
You will be charged for the full amount on the same day as the pre-order.
When will I receive the product?
With a pre-order, you will have priority on receiving the product, so you will be the first on the list to receive it as soon as it is back in stock.
You will also have the certainty of paying today's discounted price and, above all, of securing the "free transport" promotion in case of changes in the future (price increases, promotions expiration, etc.).
Can I purchase pre-order products together with other items, in a single order?
Of course, yes, by choosing one of the two options below:
a) Single delivery: We will only deliver your entire order when all items are available. In this case you can easily add pre-order products and available products to your basket.
b) Multiple deliveries: We will deliver the available products first and then ship the ones in pre-order when available. In this case, we advise you to create two separate orders: one for the items that are immediately available and one for the items available for pre-order.
How can I pre-order?
You can pre-order by simply filling in the form below and our customer care will take care of the rest
16 other products in the same category: